Hillary Clinton Wins the Presidency
for Donald Trump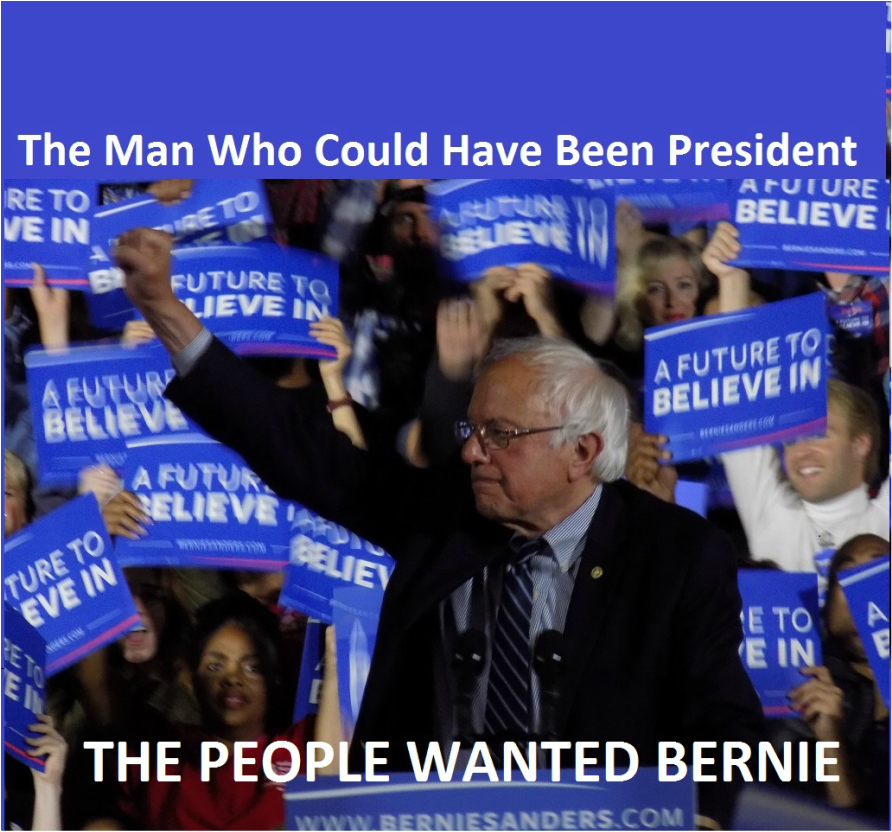 November 8, 2016. USA. Despite running a candidate credited with rigging primaries against her voter base, insulting voters, and flaunting her ability to break the law without consequence, members of the Democratic National Committee were shocked when the voters refused for vote for the Party that had abandoned, insulted and disenfranchised its own voters.

At 8 P.M., Tweets and Facebook posts declared that Bernie (Sanders) would have won by then. But Hillary was behind the entire night until she went down in flames.

​It was not just Hillary who lost though. She cost the Democratic Party both Houses of Congress. The anger of Wisconsin voters hit the Democratic Party so hard that the most tragic casualty of the night was Russ Feingold, whose state lost so badly to Trump that a Senate seat he was all but assured of regaining fell out of his grasp in this election. Russ Feingold was the ONLY U.S. Senator to oppose the USA PATRIOT Act. All 99 other Senators voted for the bill that removed freedoms and sent the government spying into Americans' library tastes.

Throughout the night, voters tweeted and Facebooked comments aimed at the DNC, like "We told you we wouldn't vote for HIllary," and "Cheaters Never Win."

2016 was a unique general election where people were voting, not based on whom they wanted, but on whom they didn't want. Whom they didn't want was Hillary Clinton. Polls showed that more Democratic voters wanted Clinton in prison than in the Presidency.

It was not just the DNC that was surprised that voter fraud in the primary didn't play out well with enticing people to vote for their installed candidate. Networks prepared in advance for Hillary Clinton's victory celebration with voters getting screen captures of fake NBC election results put up weeks in advance of the actual election.

Oddities did appear to occur with the votes counts of the third party candidates. Because of the Democratic primary fraud, voters are keeping track of their votes and the touted general election results undercut the number of voters who say they voted third party. Some believe the Clinton totals absorbed third party vote counts as if they belonged to Clinton. As 1.25 million ballots from the June California Democratic Primary are still not yet counted as of November 8th, it is doubtful the third parties will be able to get the bulk of their voters counted either.

Donald Trump made some major campaign promises that the voters intend to hold him to. The first was that, if he were elected, Hillary would go to prison. The voters expect him to follow through with this one in particular. Second, voters plan to hold him to his promise to stop the Trans Pacific Partnership (TPP). Third, voters plan to make sure he keeps his promise to lower health insurance premiums.

While Hillary Clinton and the DNC are looking for scapegoats to blame, the voters have learned how Donald Trump became the Republican nominee. In 2013, Hillary Clinton made a speech encouraging Trump to run. In that speech she expressed praise and admiration for him. Before Trump jumped into the race, Hillary's husband Bill Clinton called him and reportedly asked him to run for the Republican nomination. The Wikileaks emails reveal that Hillary Clinton and the DNC wanted Trump to be the Republican nominee and actively worked to make that happen. Hillary Clinton and her supporters got what they wanted. As a result, Donald Trump will be the 45th President of the United States. Voters suggest Clinton supporters look in the mirror before blaming anyone else for the outcome.

Polls show that Bernie Sanders would have defeated Donald Trump by a landslide. However, Hillary Clinton and the DNC forced a nomination the majority of Democrats did not want. Instead of bowing down like loyal servants, the Democratic voters voted against, not for, what they saw as corruption within their own party. Will the DNC learn it's lesson by 2020?



---