CIA: SPYING ON YOU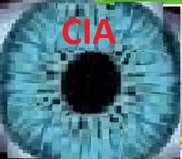 ,March 7, 2017.
Wikileaks
has released Vault 7, dump of over 8700 documents evidencing Central Intelligence Agency's spying tools used to spy on you. The CIA didn't even hang onto these tools and now these tools in the possession of hackers all over the world. This all was created under President Barack Obama, adding credibility to President Donald Trump's claims of being bugged by Obama. But Trump isn't unique. The CIA is spying on everyone.
The CIA is spying on you through your smart phone, your TV and your car. When you turn off your Samsung TV, it can become a CIA telescreen listening device. The CIA created these tools in connection with MI5 and GCHQ (Britain's Government Communications Headquarters). Apple, Samsung, Google, Microsoft and other corporations are implicated in the spying. Modern cars, computerized, can even be controlled remotely to kill you. To review the CIA hacking tools, check out
Wikileaks Vault 7
release.
Following are some video releases discussing the tools from the Millennial Revolt and Debbie Lusignan, The Sane Progressive, followed by a Fox News video of eight term Democratic Congressman and Presidential Candidate Dennis Kucinich (uploaded by Sky99.DK) warning of a potential coup by the intelligence agencies and the military industrial complex.
---