U.S. Vets Save Day for Standing Rock Water Protectors. Obama and Army Corps Back Down and Deny Final Permit
But the fight may not be over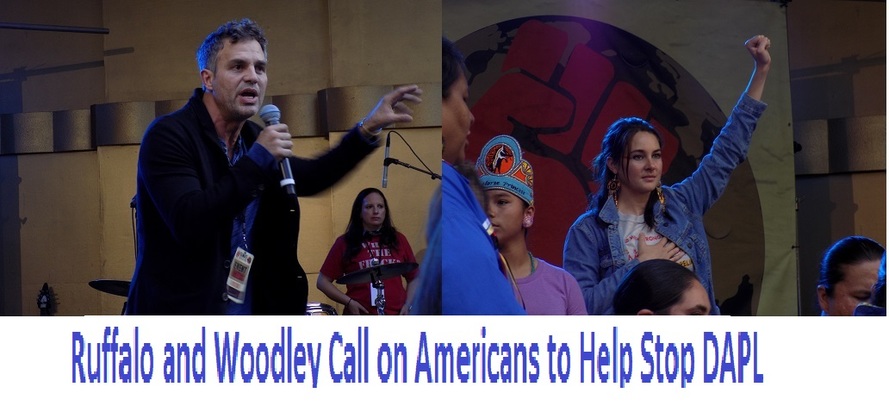 December 4, 2016. Standing Rock Reservation, North Dakota. Water protectors in North Dakota, U.S. Veterans, and people across America and the world scored a victory in stopping the Dakota Access Pipeline.

For months, President Obama has sat and waited as peaceful water protectors were tormented, put in cages, bitten by attack dogs, and sprayed with rubber bullets, grenades, tear gas, pepper spray and water cannons. Filmmakers and reporters reporting on the situation were arrested and threatened with years in prison. The mainstream corporate media that takes marching orders from the DNC ignored the plight of the water protectors. Thanksgiving came and went and Obama's attention that day was in pardoning a white turkey. The President ignored life-threatening injuries to protestors, young and old and continuous treaty violations.

December brought thousands of U.S. Veterans (led by General Wesley Clark and Congresswoman and Veteran Tulsi Gabbard), forming a human shield of protection around the water protectors and standing between them and the Army Corps of Engineers and rogue law enforcement agents from various cities and counties. The veterans quickly had success in retrieving canoes that had been stolen from the Native Americans whose land and water the veterans were protecting. They also removed wire fencing designed to prevent the Native Americans being close to ancestors whose burial grounds had not yet been mowed under.

Perhaps, it was the knowledge that war was about to break out in North Dakota with the U.S. Government attacking and maybe killing U.S. Veterans or maybe it was the ridicule from comedians such as Jimmy Dore and Lee Camp or the petitions and prayers from people across the country and around the world that got Obama to take action. Whatever his motives, the final access permit was denied and the pipeline will have to be re-routed if the DAPL owners follow the law. The Army Corps of Engineers let the world know it had denied the easement to drill under the Missouri River in an accouncement at the Oceti Sakowin Camp that was broadcast on Standing Rock Spirit Resistance Radio.

Water protectors are joyful but cautious. They have learned that the U.S. Government regularly goes back on its word when it comes to Native American affairs. This is only one of many pipelines that threatens the water of Americans. More pipeline has been laid under Barack Obama than under any prior President. And to remind Americans that law and order rarely applies to the elite, the DAPL owners have said that nothing changes ant there will be no re-routing. The veterans plan to stay until the pipeline is re-routed. So it may still be civil war of the corporate-controlled troops against U.S. Veterans and American water protectors.

Whatever Obama's motives, tonight Americans are praising his decision and hoping it is the start of a trend towards finally standing up for real Americans in his final days in office. However, given the DAPL owners' insistence on ignoring the decision, Obama will now have to decided if his word has any power.

Watch Jordan Cheritan's TYT YouTube video linked below.

---