Vegas: What Happened?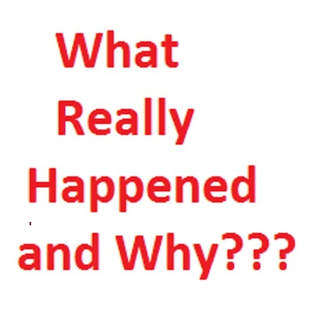 October 3, 2017. Las Vegas, Nevada. People were injured and people died. That's the reality of the situation. Nobody is as confused by and questioning of the official lone gunman narrative as the victims at the Harvest Country Music Festival and other witnesses to the shooting.

Videos taken clearly show the shots being fired from floor far below the 32nd floor. Witnesses on the ground insist there were multiple shooters, some on the ground level.

In what version of Vegas is a supposedly flabby senior citizen with no military experience allowed to check into a hotel with a woman's identification and to carry between 10 and 42 large guns to the 32nd floor? One video on the web shows images of Stephen Paddock, the alleged shooter, apparently marching with Hillary Clinton supporters against Donald Trump. Many videos on the web discuss the physical impossibility of his doing what he is alleged to have done and establish that the shots were fired from well below the 32nd floor.

So who shot and killed the victims? The best and most complete analysis on the web was done by Debbie Lusignan, the Sane Progressive. She includes links to many others videos and reports. Debbie's video is linked below as is another analysis by Mike Adams, the Health Ranger, who does a thorough firearms analysis of the available information. Adams discusses the impossibility of the official narrative.

The October 1st massacre in Las Vegas is reminiscent of a massacre that took place approximately a century ago, the Massacre at Amritsar. Amritsar was carried out by the government ruling India--in other words, by the British Government.

Questions that should be asked about the Vegas massacre are: (1) why was this done, (2) what is it distracting us from and (3) what attacks on our liberties or what wars will this massacre be the excuse for?


---