Fourth Debate: Can Clinton Recover from Devastating Debate Loss?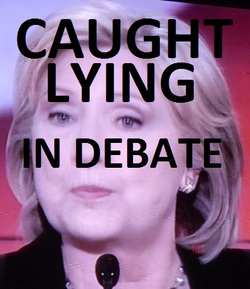 January 17, 2016. Charleston, South Carolina. In the Fourth Debate put on by Clinton donor NBC owned by Clinton donor Comcast, you would expect Hillary Clinton to do well. According to most viewers the bias of moderator Lester Holt and Andrea Mitchell towards Clinton blatant enough that viewers said it was unmistakable. As both get their paychecks from corporations that would benefit from favoritism for their monetary donations, it makes sense that these moderators would have a vested interest in helping Clinton win. According to viewers interviewed, they failed in those efforts. In poll after poll totaling into the tens of thousands, Americans said that Bernie Sanders won the debate by 87 to 99%.


---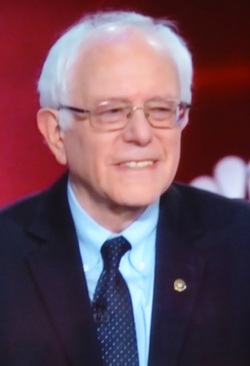 In recent weeks, the media has given Hillary Clinton a free pass to make up false claims about Sanders and has not called her on them. Some of her grossly inaccurate claims made it into debate questions seemingly aimed at Sanders. However, Sanders responded forthrightly, repeatedly setting the record straight. Maybe because the media has given Clinton a pass on her past fabrications, Clinton felt she could get away with making up whatever she chose to in the debate. Her fabrications ranged from gun control to health care to Wall Street donations to taxes to foreign policy. She was caught falsely portraying a non-existent animosity between Sanders and Obama. Obama has previously stumped for Sanders and has only make positive comments about Sanders's campaign. In his State of the Union Address, commentators stated that Obama seemed to be channeling Sanders. However, Hillary's campaign promoter and former manager Debbie Wasserman Schultz voted against Obama's Iran deal and Hillary extensively demeaned Obama in prior campaigns.



---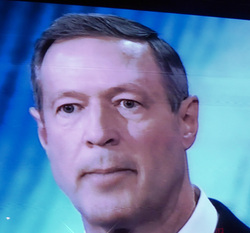 While Sanders worked to set the record straight and sometimes simply shook his head in disbelief at the fabrications, it was Martin O'Malley who actually accused Hillary of lying and of flip-flopping on the issues. O'Malley also spoke to Hillary's massive Wall Street donations.

The focus group observed by the Justice Gazette staff gave Sanders the debate with 100% declaring him the victor over Hillary. However, O'Malley was also seen as doing extremely well. Many members of the focus group, including women, said they hoped that Sanders would pick O'Malley for his running mate.

Most of the focus group felt that the debate sunk Hillary's chances of a legitimate win. However, there was a concern expressed by observers that Clinton's donors would assist her in attempting to rig the election. There is some evidence that of possible misuse of DNC funds to promote Clinton at the current time and a growing call for an FEC investigation into Debbie Wasserman Schultz's use of DNC funds to promote Clinton in the primary.


---