The Best of NaNoWriMo 2017
by Henry Samson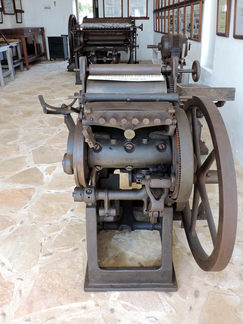 December 3, 2017. 12:01 A.M. on November 1 through end of November 30th saw hundreds of thousands of writers, worldwide rushing to write and finish their 50,000 word novels as part of an international writing project called NaNoWriMo (National Novel Writing Month). It started as a national event but now involves writers of all ages in countries across the globe. Over half a million kids and adults the world over participated in 2017. These novels were all new works (except for those of the NaNoRebels who didn't follow the rules) that began at the witching hour, the start of November 1. The reason 50,000 words was set as the basis for the event was that this is the borderline between novelette and novel.

What was best about the event was the commitment of young Americans to getting their ideas and words on paper. Some of these young Americans were in grammar school, aiming for a win and a great many young writers reached their goal.

One of the previous grammar school winners was Natasha Hull-Richter, who as a child was the most read writer at DebateUsa.com and later was elected the President of the Orange County Chapter of the National Youth Rights Association. Natasha's work in trying to regulate American Gulag Camps and Schools was the inspiration for the book the Justice Gazette picked as the winner of Nanowrimo 2017.

After reviewing submissions to The Justice Gazette from various writers, the editorial staff at The Justice Gazette has picked Summer Heat by Natalie Hull as the best of NaNoWrimo 2017. Ms. Hull, inspired by Natasha (above), by the National Youth Rights Association's work against the Gulag Camps, by various mothers who have attempted to protect their children, and by former Democratic 20-term Congressman George Miller has written an amazing first draft of a book that is based on real life events in America's largely unregulated Gulag AKA Wilderness AKA Boot AKA Fix-It Industry, the fastest growing industry in America. These programs aren't for the lower classes. It is upper middle class and rich kids whose parents want them fixed who can afford the tens of thousands of dollars to send their children off to programs where the kids wind up being tortured, too often returning home in body bags. While Ms. Hull was inspired by young Americans dedicated to freeing others their own age from torture, she, herself, has a background in civil rights law, investigation, journalism and education.

Though fiction, the book documents the hearings that have taken place before Congress and the legislation and attempts at legislation that have taken place in an attempt to alleviate the horrors and deaths in these programs. The horrific flaws of a failed family court system also play a major role in this book.

The fast-paced first half of Summer Heat addresses the horrors of these fix-it youth camps. The second half turns into an action-packed thriller. From start to finish, the book keeps readers glued to the pages. For those who remember the old Disneyland tickets, this book is an E-ride that doesn't let you out until the last word on the last page. The book's primary teenage characters are lovable, well-rounded individuals who will inspire and encourage readers to make a difference with their own lives.

Though Summer Heat (over 105,000 words unedited) is a complete book in itself, Ms. Hull finished it in 21 days and continued NaNoWrimo 2017 by working on a sequel, which is equally action-packed. Her daily average was above 5000 words a day, which is rather impressive, given the quality of her output. The sequel is a book that empowers and encourages young Americans to take back their country in an age of Gulag fix-it camps and schools for youthful dissenters, of age-discrimination, of media brainwashing, of false flags, of military-style arming of police communities and of a society based on corporate greed.

Ms. Hull is continuing her work on the sequel and will be editing Summer Heat, starting later this month after the sequel is finished. The Justice Gazette will be publishing excerpts from 2017 Nanowrimo winner Summer Heat.

---