Donald Trump Falls under the Control of the Deep State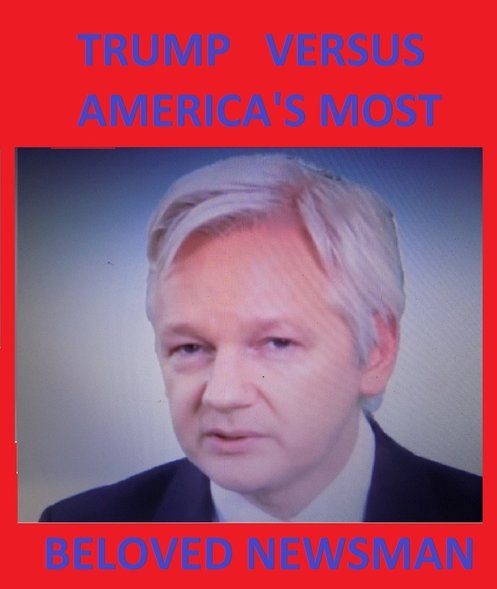 ​April 21, 2017. Donald Trump has thrown away any illusion of not being under the control of the War Industry's Deep State. In November, progressives and independents, who outnumber each of the two major parties by almost 2 to 1 deserted Hillary Clinton, largely because of her ties to Deep State and her attacks on Russia and calls for war with Syria. Now Donald Trump has proven he can out-Hillary Hillary.

On April 7, 2017, at a personal profit, Donald Trump sent 59 Tomahawk Missiles to attack a Syrian Airport. Though only 23 reportedly hit and no runways were damaged, the attack was in response to an obvious false flag Sarin gas attack, which it turns out (that if it happened at all), it was perpetrated by U.S. backed ISIS group using Sarin gas supplied by the USA. The reported terrorist organization known as the White Helmets has a documented history of staging fake attacks and moving the dead bodies of children from location to location for photo shoots to attempt to make it looks as if the Syrian Government has harmed children. In contrast, the people of Syria elected Bashar Hafez al-Assad and think of him as their Bernie Sanders, a leader who cares about his people and who tries to provide them with health care, housing and education in spite of interference from U.S. backed foreign fighters. There is no credible evidence in the eyes of the world that Assad has ever attacked any of his people.

In attacking Syria, Donald Trump proved he no longer cares about being friends with Russia. With his recent actions, Trump has taken the United States to the brink of war with Russia, which is supporting the Government of Syria. But 59 Tomahawks weren't enough for Trump to prove he had male genitals. He followed up with a M.O.A.B. (Mother of all bombs) in an attack on the CIA built tunnels in Afghanistan. But he wasn't finished there. He has threatened war with North Korea, an act that could result in World War III with both China and Russia. North Korea claims to have a nuke that can hit the West Coast of the USA but Trump doesn't care about that as the West Coast didn't vote for him anyway. However, the bulk of his supporters and those who simply chose not to vote for Hillary wanted to avoid World War III. Now, it looks as if Hillary may get her world war, anyway.

But that isn't enough. He seems to be planning to eliminate all his good will with the American people. He is threatening to cut Social Security, health care and education funds while increasing government intrusions into the privacy of Americans.

Donald Trump might not be President if the truth had not come out about Hillary Clinton's election rigging against Bernie Sanders. The Sanders supporters knew the various primaries and caucuses had been rigged and the bulk of Sanders supporters had stated they would not vote for Hillary before the DNC emails were leaked. The leaks simply verified what Sanders supporters had already figured out from watching documented election rigging, various election crimes and voter disenfranchisments on behalf of the Clinton campaign. There was a major walk-out at the Democratic National Convention. Reported DNC email leaker Seth Rich was murdered in Washington but the emails were revealed. Back then Trump didn't see any reason for the U.S. Government to go after Julian Assange.

However, America's Deep State does not like Julian Assange. He has revealed the truth about the intelligence community's spying on America and the world. He has revealed the truth about war crimes. The DNC has been seeking Assange's arrest for some time and the vast majority of Trump voters trusted Trump to be protective of an honest journalist who is reporting the news the fake corporate news media hides. Most of those who stayed home hoped that Trump would have more respect for the First Amendment than was shown by the Clinton campaign and would protect or free Julian Assange. So in opposition to the wishes of Trump's supporters and the wishes of the American people, On April 20, 2017, Attorney General Jeff Sessions stated he was seeking an arrest warrant against American (or adopted American) hero Julian Assange. He listed the arrest of truth-teller Julian Assange as a"priority."

Award-winning journalist Glenn Greenwald provided this warning about Sessions's actions:

"…his very dangerous precedent of allowing the CIA and the Trump Justice Department to decide who is and who is not a journalist, what types of journalism are protected by the First Amendment and what types aren't, will be entrenched as precedent."

Historians and scholars throughout the U.S. and the world, are saying that any arrest of Julian Assange would mean that the United States as it was envisioned by its founders would be dead. The American experiment will have been a failure and such a move would make the U.S. a tyranny of lies and corruption, according America's most honored historians.

Below are YouTube videos regarding the false claims regarding Syria (uploaded by Debbie Lusignan, the Sane Progressive, and Jimmy Dore) and a video uploaded by.Leaked Footage of Dennis Kucinich warning Donald Trump about being overtaken by America's Deep State.

---